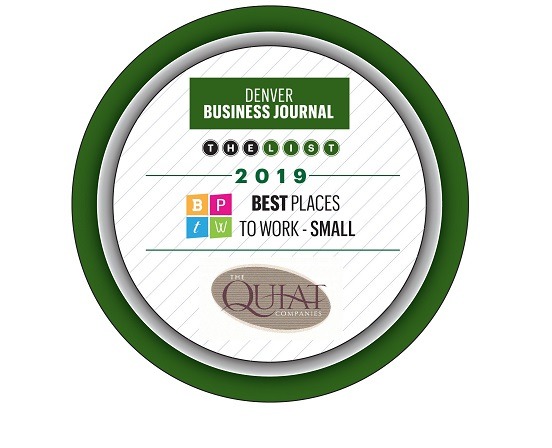 The Quiat Companies…
Living fully, balanced work, giving back.
The Quiat Companies is comprised of a cohesive group of employees who face challenges together, celebrate each other's success, and give honest feedback when improvement is needed.
We enjoy our place of work and do what's needed to maintain our culture, work through obstacles, and engage in new opportunities.
As a learning and growth mindset organization, we are small enough to respond with agility and think big enough to achieve great success.
We offer amazing benefits, shortened work days, education reimbursement, profit sharing, and support your volunteer efforts.
You'll bring excitement about our values, creative solutions to challenges, the skills that help us succeed, and a desire to engage in mindful work practice.

Current openings:
Thanks for looking, there are currently no openings.
For future consideration please email your resume and letter of interest to: positions@quiatcompanies.com
We are especially interested in individuals with skills and knowledge in property management / real estate, mineral, oil and gas investments, and complex corporate accounting.